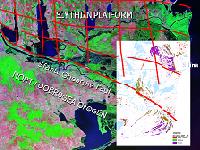 During 19th September -23rd September 2011, the European Space Agency (ESA) organised the 8th International Workshop on "Advances in the Science and Applications of SAR Interferometry" hosted in ESA-ESRIN in Frascati, Italy.
The workshop represented a forum for scientific exchange and collaboration between individual research groups, with a distinct concern on discussing the use of InSAR data for scientific research and applications development and reviewing and assessing the maturity and operational readiness of InSAR applications. The events of the workshops gathered papers and posters selected by the Scientific Committee, round-table discussions and demonstration of software tools.
TERRASIGNA (former ASRC) had participated with a poster on "Space based monitoring and analysis of the backscattering mechanisms and related displacement observed in the Danube Delta". The interest zone had been monitored using DInSAR technique for:
Detection of areas with flooded vegetation and measurements of the water level changes in these areas,
Detection of areas with ground level humidity variation (in porous and unconsolidated rocks) and estimation of depth changes of the dry/moist surface,
Measurements of the ground subsidence or uplift movements,
Indirect measurements of crustal motion in areas with consolidated rocks,
Beach erosion levels.
For more details, please contact us.
Space based monitoring and analysis of the backscattering mechanisms and related displacement observed in the Danube Delta (pdf)