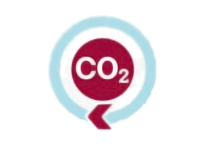 Action Plan for Implementing Carbon Capture and Storage (CCS) Demonstrative Project in Romania was launched on 23rd November 2010 at Targu Jiu (Gorj County, Romania) within the first national symposium of the National Carbon Capture and Storage Programme.
It was a governmental project, coordinated by the Ministry of Economy, Trade and the Business Environment. The selected location for geological carbon storage is within Turceni energetic complex, one of the most important CO2 emissions areas in the country.
This project represented Romania's contribution to European Union's efforts to reduce CO2 emissions in atmosphere, with respect to EU legislation on geological storage of CO2 in place since 2009. This provides the necessary regulatory framework and ensures that CO2 will be safely and permanently stored underground.
TERRASIGNA (former ASRC) was invited to introduce to the audience the benefits of using Radar Interferometry for monitoring geological CO2 storage zones, an innovative technique, complementary to the classical ones. The company has high experience in providing flexible, faster or (more) affordable R&D solutions for sophisticated exploration, understanding or control of highly complex systems or natural phenomena. Since November 2009 TERRASIGNA is an active member of the CO2 Club Romania.
For more information, please contact us.