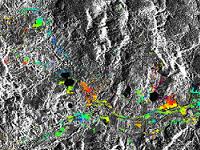 On 21st of October 2010 TERRASIGNA (former ASRC) participated in the International Symposium "Landslides – the impact on the environment and society" organized for the "Integrated system of data collection technologies for mapping soil properties" project developed within the FP7 framework.
The core objective of the project was to explore and exploit new capabilities of advanced geophysical technologies for assessing and preventing soil degradation and benefiting from the different ecological, economical and historical functions of the soil in a sustainable way.
In the context of landslides monitoring, TERRASIGNA presented its monitoring results for Siriu (Buzau) landslides, as well as the results of other project related to ground monitoring: Ocnele Mari area (Valcea) for environment monitoring related to salt deposits and Bucharest area for urban site monitoring.
For more information, please contact us.