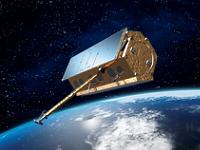 A team of TERRASIGNA (former ASRC) experts has attended the seminars organized by German Aerospace Center in Oberpfaffenhofen, Germany.
The seminar "TerraSAR-X Science Team Meeting" took place between 14th and 16th of February 2011. The presentation sessions focused on mission status and joint activities, InSAR techniques, methods and areas of applications.
During the two days poster session, TERRASIGNA poster "TerraSAR-X Monitoring of Ground Deformation from Brine Extraction" has presented the results of the project developed by TERRASIGNA at Ocnele Mari, Valcea County, Romania.
The seminar "TanDEM-X Science Team Meeting" followed the next days (17th and 18 th of February 2011) and it provided the status of the TanDEM-X mission and a summary of the commissioning phase results. Further, a first overview of the science data acquisition plan was presented, as well as a summary of the submitted proposals so far.
For more information, please contact us.
TerraSAR-X Monitoring of Ground Deformation from Brine Extraction (pdf)