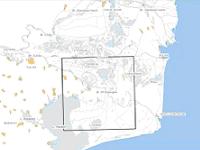 ​TERRASIGNA (former ASRC) had participated in the "Working group F on Floods – Thematic Workshop Stakeholder Involvement in Flood Risk Management" that took place in Bucharest between 17 and 19 of April 2012.
The specific purpose of the WG F Thematic Workshop on implementation of the Directive 2007/60/EC was to consider and exchange information on the effective and efficient involvement of, and communication with, stakeholders and the public throughout the implementation of the Flood Directive, to promote wider benefits for the local environment, community and biodiversity.
Within the second session "Flood Mapping - Input from and Dissemination to the Public and Stakeholders", TERRASIGNA had presented the paper "Fluctuation of the Water Extent Extracted from Landsat Imagery, Case Study: Danube Delta". For this study, TERRASIGNA had used an image analysis and processing platform developed by its experts, an innovative tool that is capable of:
handling large volumes of Remote Sensing data;
automated segmentation algorithms;
complex algorithms for decision making and classification;
raster to vector conversion;
fast processing;
customization according to the client's specific needs.
The platform helps identification and mapping of natural environmental patterns such as flood risk areas and allows integration of information from various data sources (e.g. extraction of water extent feature from images with different spatial and temporal resolution - LANDSAT, ASTER, MODIS, etc.).
For more information, please contact us.