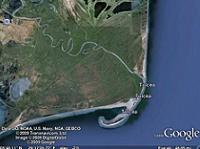 On 22nd of October 2010 TERRASIGNA (former ASRC) participated in the International Symposium "RIVERS – DELTAS – SEAS" organized by the National Institute for Research and Development of Marine Geology and Geoecology – GEOECOMAR.
The two day symposium agenda addressed topics related to six different sections.
For the "Remote Sensing Applications to Understand Processes in Acqueous, Deltaic and Coastal Environments" session, TERRASIGNA has prepared a presentation related to ground monitoring: "Ground Stability Studies Using SAR Interferometry".
Also, TERRASIGNA was partner with GEOECOMAR for another presentation: "Danube Delta: Estimation of the Deformation Processes (Subsidence, Uplift) Using InSAR Technology".
For more information, please contact us.