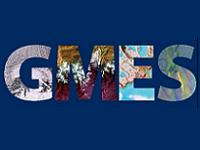 ​TERRASIGNA (former ASRC) had participated in the "GMES: New Opportunities for Eastern Europe" conference on the 3 - 4 of May 2012, organised by the Romanian Space Agency (ROSA), together with the European Space Agency (ESA) and the European Commission (EC).
The objective of this conference was to inform participants about the latest achievements in developing the main components of the GMES program, as well as demonstrate the invaluable benefits and business opportunities created by GMES.
Global Monitoring for Environment and Security (GMES) programme (later named Copernicus) is an ambitious Earth observation programme headed by the European Commission (EC) in partnership with the European Space Agency (ESA) and the European Environment Agency (EEA). The Sentinel multi-satellite project will provide accurate, timely and easily accessible information to improve the management of the environment, understand and mitigate the effects of climate change and ensure civil security.
During the "Success stories in Eastern Europe" session TERRASIGNA had presented some results of one of its project in the field of environmental monitoring it its paper called "Monitoring Tailing Ponds in Bucovina Region Using HR SAR Imagery". For the conference's exhibition, TERRASIGNA prepared two self-explanatory posters, also successful outcomes of company's monitoring activities using satellite imagery: "Downstream Service: Urban Infrastructure and Natural Hazards Monitoring" and "Downstream Service: Inactive Mining Effects Monitoring".
For more information, please contact us.