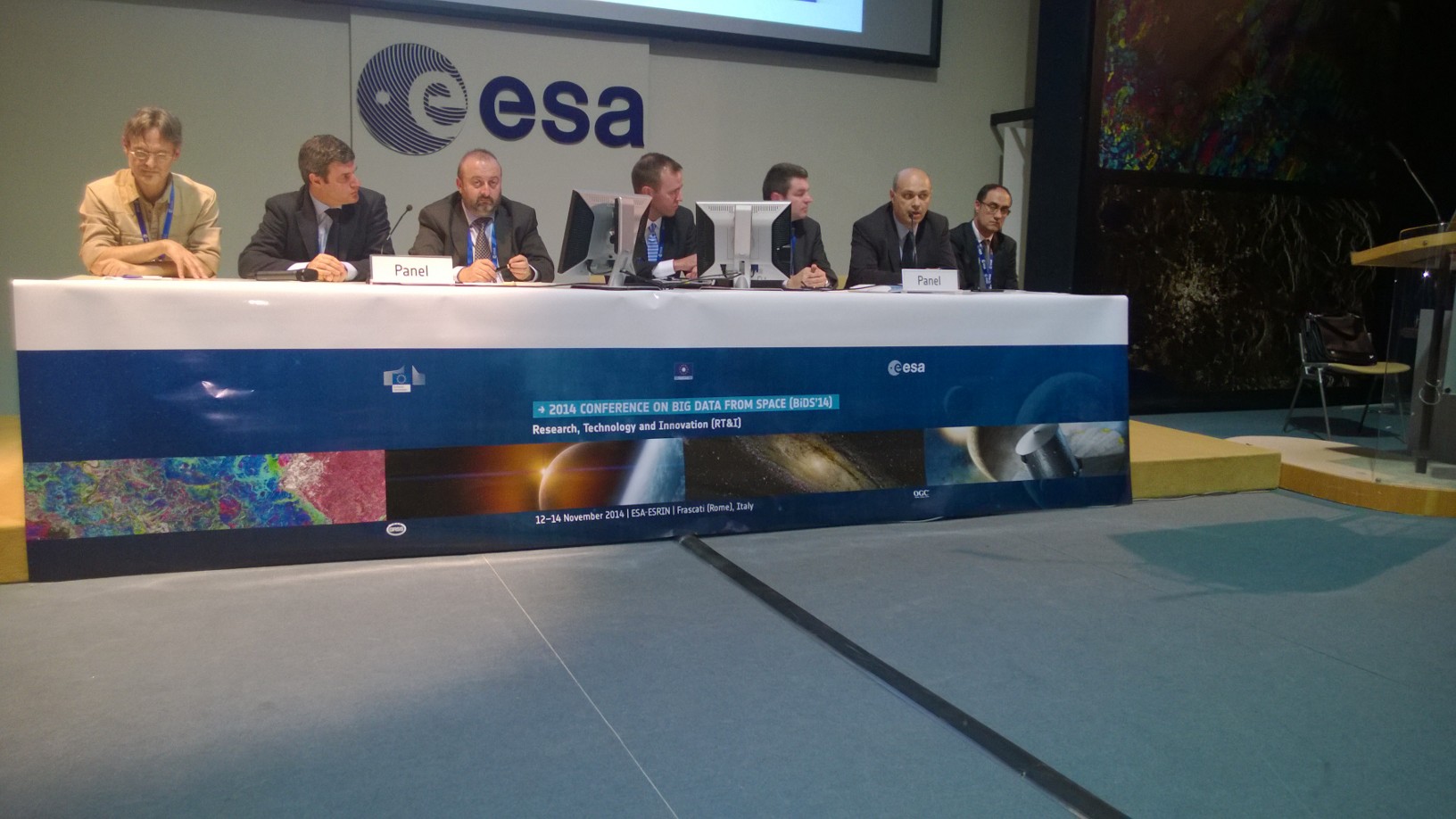 After the successful 'Industry and SMEs Round Table' on Best Practices regarding the Big Data driven by Industry and SMEs, organized and moderated by TERRASIGNA (former ASRC) together with ESA, within the 2014 Conference on Big Data from Space, Mr. Florin SERBAN, Managing Director of TERRASIGNA was invited on 14th of November, in the closing session of the conference, to be part of the panel that presented the conclusions and the technology roadmap on Big Data.
In addition, Mr. Florin SERBAN was actively involved in the preparation of the final conclusions and recommendations document of the conference.
By this, TERRASIGNA is recognized as an important key player in future strategies and policies related activities on Big Data.
More information on the event:
http://congrexprojects.com/2014-events/BigDatafromSpace/introduction.