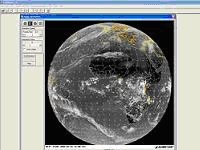 The law on Romania's Accession Agreement to the European Space Agency (ESA) Convention was officially approved, signed and published on 14th of December 2011.
Romania signed the Accession Agreement on 20th of January 2011 in Bucharest through its representatives Teodor Baconschi (Minister of Foreign Affairs), Marius-Ioan Piso (President and CEO of the Romanian Space Agency) and cosmonaut Dumitru Dorin Prunariu (Chairman of the Board of the Romanian Space Agency) in the presence of Jean-Jacques Dordain (ESA Director General). This Agreement states a new cooperation relationship between Romania and ESA that continues the Romanian participation within the Plan for European Cooperating States (PECS) 2006-2011.
The ESA membership offers the opportunity for Romania to participate – directly or within consortia – in ESA's programmes, covering domains such as: Earth Observation, Telecommunications, Global Navigation Satellite Systems as well as applications for International Space Station and Micro Gravitation Researches.
TERRASIGNA (former ASRC) had participated for several years in ESA's projects, developing educational software for EDUSPACE, such as: LEOWorks and Interactive Meteosat.
For more information, please contact us.